Background
The "Blomberger Songfestival" is a two day music event in November which had its 10th anniversary in 2016. On both evenings three singer/songwriters present their programme to a very music-interested public.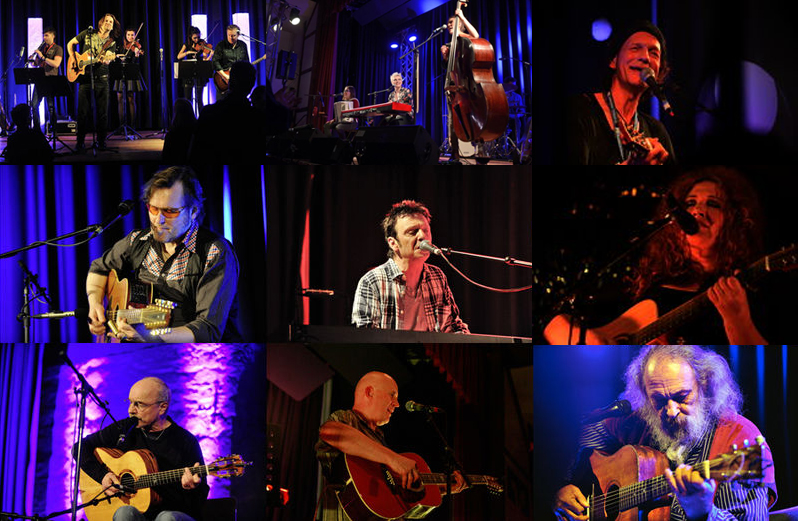 The event is situated in a small theatre in an historical building next to the old castle of Blomberg which has its origins in the 13th century. The theatre has a small but well equipped stage which is supervised by a professional sound engineer. The musicians and the public appreciate the cosy atmosphere and the after show talks often finish only late at night.
Main acts like David Knopfler, Ray Wilson (Ex-Genesis), STOPPOK solo, Elaiza, Wolf Maahn, Purple Schulz, Anne Haigis, Julian Dawson, Klaus Weiland and many others as well as a high level pre-programme have contributed to establish the "Blomberger Songfestival" on the national and international music scene.
Musicians and guests travel long distances to participate in the festival and enjoy the pleasant atmosphere of the small historical town of Blomberg. In recent years, festival tickets have sold out well weeks in advance.
The two festival CDs "Sound of Blomberger Songfestival", Purple Schulz's tour live DVD/CD that was exclusively recorded in Blomberg and festival videos of Volkwin Müller and Dirk Schelpmeier on YouTube as well as various festival reports in the national music press have put Blomberg on the map with regards to singer/songwriters and folk music.